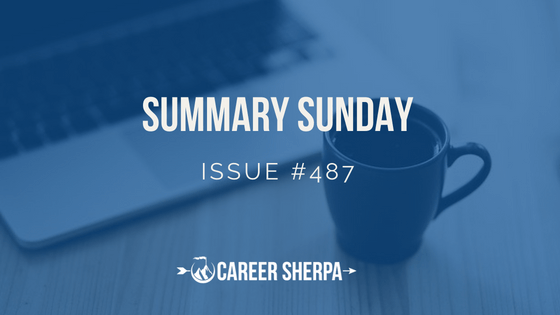 Searching for a job hasn't changed all that much in the past 5 years. But there are subtle nuances that increase your chances of securing a new job faster.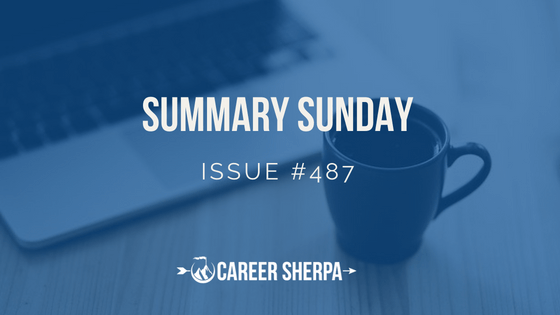 This week's summary addresses some of those subtle changes.
Explaining gaps on your resume
Weak ties help secure a new job
Secure your social media
What's behind quiet quitting
Simplify your inbox
A Netflix approach to career guidance
Please follow these authors for more helpful information!
JOB SEARCH
How to Explain a Career Gap on Your Resume | Virginia Franco Resumes
We all have gaps in employment. See different strategies to address your gaps.
Looking for a job? Lean more on weak ties than strong relationships | Science News
Weaker ties can be referrals from strong ties, so networking is still important.
Thanks to Hung Lee's community for sharing this five years study using data from LinkedIn.
SOCIAL MEDIA
Privacy Tip: Secure Your Social Media Accounts Now | PC Magazine
See what you can do to stop data brokers from tracking you online. If you don't use social media for personal branding, these will be helpful tips.
WORKPLACE
Why quiet quitting is more than leaving a job | Dorothy Dalton
We've been hearing a lot about "quiet quitting" but take a deeper look at what is really going on and what it means.
Adding One Sentence to Every Email Can Free Up Hours, Says Wharton Psychologist Adam Grant | Inc.
Simplify your inbox traffic by using this simple sentence.
CAREER CENTERS
Create A Netflix Approach To Career Guidance – by Mark Andrew Lee
Please read this full thread about how they offer CareerFlix.
"Like Netflix, students choose what they want when they want it."
Are you offering on-demand job search training?
UPCOMING EVENTS
MACCA's 52nd Annual Conference: Are You REady?


November 09, 2022 – November 10, 2022
Maritime Conference Center, Linthicum Heights, MD
MACCA is a professional organization created to support the community of Career Development Professionals, (Middle Atlantic Career Counseling Association). 
I'll be presenting on career portfolios.
Social Media Strategies for Career Practitioners | Peak Careers
I'm delivering this online discussion-based course beginning on October 15.
This seminar shows career practitioners how to use Twitter, Facebook, and Instagram to support clients, attract new clients, and market their business or grow their brand. We'll specifically explore Twitter, Facebook and Instagram. You'll practice and test different strategies based on the platform and type of outcome desired. 
These are 5-week long online seminars with other career practitioners. All seminars are asynchronous (no set times to be logged in) with readings, videos, or activities, opening Saturday mornings with discussions about them throughout the week. Post by Wednesday for the best engaging discussions.
DID YOU MISS THESE?
How Long Do Job Interviews Last? The Complete Guide
"What's Most Important To You In Your Next Position?" Answers
How To Answer "Who Inspires You?" (Examples Included)
Giving One Week's Notice Instead Of Two: When To Do It

Hannah Morgan speaks and writes about job search and career strategies. She founded CareerSherpa.net to educate professionals on how to maneuver through today's job search process. Hannah was nominated as a LinkedIn Top Voice in Job Search and Careers and is a regular contributor to US News & World Report. She has been quoted by media outlets, including Forbes, USA Today, Money Magazine, Huffington Post, as well as many other publications. She is also author of The Infographic Resume and co-author of Social Networking for Business Success.