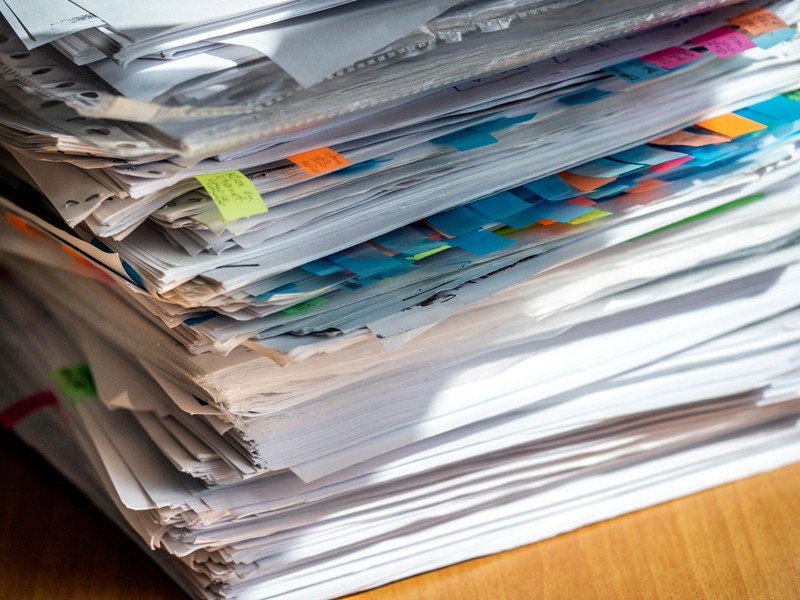 "I'll read that later," I told myself as I added yet another paper to my 100+ open browser tabs.
Of course, I didn't read it later.
I was in the first year of my PhD programme, having just joined my thesis laboratory. It was an important period of transition: I was working out what project I would focus on for the next five years, and knew that success would require a strong intellectual foundation. I spent long hours poring over papers, determined to master the literature in my research area.
Yet despite good intentions, my efforts fell flat, due in large part to inefficiency. I had no way of tracking whether I was missing key studies in my topic area, and no system for keeping up with the new papers coming out daily. I frequently misplaced my reading notes, or failed to take good notes in the first place, and had to read the same papers again. The volume of papers was so overwhelming that I found myself procrastinating, making the problem even worse.
At some point, having so many open browser tabs caused my ageing laptop to crash, and all my tabs were lost. But rather than devastation, I felt relief: I realized that it was time to give my workflow a major overhaul.
In the two-plus years since, I've iterated through many versions of my workflow, and after lots of trial and error, I've finally found a literature-management system that works for me. Here's what I do.
Step 1: find
I used to find new papers by aimlessly scrolling through science Twitter. But because I often got distracted by irrelevant tweets, that wasn't very efficient. I also signed up for journal e-mail alerts, but these quickly overwhelmed my inbox, and I soon started to ignore them.
RSS ('Really Simple Syndication') feeds provide, well, a really simple solution. RSS allows users to subscribe to content from specific websites. Nearly every major journal has its own RSS feed, as do preprint servers — look for the orange icon on their home pages. You can even subscribe to specific PubMed or Google Scholar keywords, which update as new articles are added.
To keep my feeds organized, I use a feed aggregator; popular options include Feedly, Inoreader and NewsBlur. Every morning, I dedicate five minutes to scanning through my feed. For most papers, I just glance at the title and scroll past. If I see anything interesting, I add it to the 'Read Later' folder.
For deeper dives into a specific topic, you can try literature-mapping tools such as ResearchRabbit, Inciteful, Litmaps and Connected Papers. These track the citation networks that connect papers to each other, allowing you to get a handle on the most groundbreaking papers in a given area.
Step 2: manage
If you're still formatting your references manually, you absolutely need to start using an automated system; the time saved in manuscript preparation is immense. But reference-management tools such as Zotero, Mendeley or Endnote provide more than just easy-to-create lists of references; they also store and organize your papers in a database with folders, keywords and tags. These programs provide browser plug-ins that allow you to save a paper with a single click, as well as word processor plug-ins to add in-text citations and build bibliographies.
When I find a paper that I want to read, I immediately add it to my reference manager. Then I can close the browser tab (so satisfying!) knowing that it's safely stored so I can find it again later.
Step 3: read
This is the tricky part — you have to actually read the papers. The key is to set up a streamlined routine. Here are some suggestions:
Build time into your schedule. For example, I set aside a couple of hours on Friday mornings to read any papers I come across during the week.
Develop a workflow. For example, I first skim the paper quickly. If it's interesting, I read it more carefully, highlight important text and write up a quick summary.
Block out time. If you've got a large stack of papers to read, either set aside a block of time to make it manageable, or purge and start afresh. Having a manageable number of papers can greatly reduce procrastination.
Minimize distractions. Read papers in a PDF reader instead of a browser tab (tip: some reference managers such as Zotero have built-in PDF readers, which will automatically extract your highlights into searchable text). Disconnect your computer or tablet from Wi-Fi. Put your phone on Do Not Disturb (and, if possible, in another room).
Have fun. Make reading enjoyable so that it's something you look forward to. I like to read on my couch with a fancy coffee at my side.
Step 4: organize
Once you've established a strong reading habit, it's crucial to make sure your notes are organized and accessible. My personal solution is Notion. Notion is a kind of free-form database for organizing all kinds of information, including notes, projects and tasks; I use it to manage everything related to my graduate studies. Notion can also sync up with my reference manager of choice, Zotero, using a plug-in called Notero. Whenever I add a new paper to Zotero, the plug-in automatically adds it to my Notion database.
Notion can have a steep learning curve if you're not familiar with relational databases, but there are easier options. A simple spreadsheet often does the job! Whichever tool you choose, the key is to create a table that details all the papers you read. This should include the status of the paper (for instance, whether you've read it) and which projects it might be relevant for. Here's what mine looks like (tip: you can copy my template here).
Each paper has an associated page with all my notes. If you're using a spreadsheet, you can type your notes inline or link each row to a separate Google doc. Some reference managers such as Zotero allow you to attach notes directly to the reference file.
It might seem like a lot of overhead, but having an organized database of every paper you've read makes literature reviews, funding applications and other writing tasks easier. I can filter the table by keywords or relevant projects, and I have all the information I need — no re-reading necessary.
Establishing a paper-reading habit and workflow has absolutely made me a better scientist. I read far more in less time than I used to, and I regularly apply what I read to improve my own experimental designs. I used this system extensively when putting together my PhD fellowship applications, as well as my candidacy exam. When I sit down to write my dissertation, I know my future self will thank me for having the foresight to take these steps today.